AFFORDABLE

PRICES

FRIENDLY

& TIDY

WORK

GUARANTEED

LATEST

TECHNOLOGY
​​WOULD YOU LIKE TO SEE YOUR PUTNEY HOME OR BUSINESS PREMISES TRANSFORMED BY EXPOSING WOODEN FLOORING THAT IS CURRENTLY HIDDEN UNDER CARPETS AND OLD PAINT? ​
Now is the perfect time to restore it to full and beautiful life. Make the most of this wonderful natural asset by contacting the Putney wooden floor sanding and finishing experts.
Our name is our game and says it all. The SW15 Putney floor sanding team are experts at restoring, maintaining and renovating wooden floors across Putney and provide a fast, friendly and professional service to residents and businesses here. We use the very latest dust-reducing equipment and eco-friendly finishing materials, and we have two decades of experience to draw on. In our expert hands even a tired looking wooden floor can be conjured back to life and look as good as the day it was installed. We bring real passion to the job and keep any necessary disruption to a minimum.
OUR PLEDGE
We have twenty years' experience under our belt but that's not the end of it. At the Putney floor sanding company we are always striving to keep ahead of the game and we're members of several prestige professional organisations including:
· The National Wood Flooring Association
· A Junckers Approved Maintenance Contractor
· The Federation of Small Businesses
· The Guild of Master Craftsmen
For extra reassurance for our customers that we carry £5million insurance to provide complete peace of mind. But don't just take our word for it - check out what our many customers think of us on our Testimonials page.
ALL JOBS UNDERTAKEN
Whatever the size of your project we'll bring the same levels of passion and expertise to it. From ballroom to hallway, straightforward polish to full renovation job, it's all the same to us. Our team of Putney floor sanding experts is always on hand to be called out to any property in the Putney area to rejuvenate its wooden flooring. We provide advice on all matters and make sure that you have everything you need to get the vision in your mind's eye realised in your wooden flooring. You also get a free wooden floor cleaning kit at the end of the job.
Want to know more? Then simply fill out our
online form
to book your free, no-obligation assessment today.
LATEST NEWS, RECOMMENDED ARTICLES & TIPS
Five top benefits of hardwood flooring
It's the big decision; do I want parquet, wooden flooring, or a carpet?

We're here to lay out the top benefits of choosing wood floors over carpets.

1. They last longer

A good-quality and well-maintained wooden floor can last for decades, and we don't just mean a couple - they can last 50 years. Some people think that they get damaged easily, but the fact is that most damage to parquet flooring is superficial and can be easily covered up with varnish. Deeper grooves and slashes can be sanded down - making repair much easier than with a carpet.

2. Hygiene and odours

There is an array of scientific horror stories outlining the parasites and mites that can live in your carpet - and nobody wants that. Aside from the just the dust mites and parasites, carpets also have a tendency to trap bad odours in their fabrics, which wooden flooring doesn't do.

3. They're incredibly easy to clean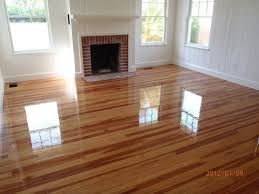 Carpets need to be hoovered, shampooed, washed and powdered in order to keep them in tip-top condition, while wooden floors simply need to be swept and mopped - job done.
Carpets also stain more easily as the liquids go right into the fibres.
4. They have a timeless appeal

Wooden floors are timeless and don't ever go out of fashion. The carpets of 10 years ago are considered out of style today whilst wooden floors remain the same. Another problem is even an up-to-date carpet may not be to everyone's taste, and when selling your home or considering its value, a poor carpet may be hurting your chances to sell. In fact, houses with wooden floors can sell almost twice as fast as those with carpets.

5. Heating

Some people think that wooden floors make a room colder when they actually help to insulate the room (a lot more than carpets). They also bring a certain warmth to a room, making it a home.
Let's not forget about the possibility of underfloor heating either, which can be fitted beneath some wooden flooring to give you a truly warm feeling.


So, there you have the top five reasons to choose a wooden floor over a carpet. Take a look at some of our other posts for details on how to fit and care for your wooden floors to ensure they last a lifetime - and call us today if you want the professionals to keep your wooden floor in superb condition.
Before & After